Choirs at Gustavus Adolphus Church
Our choirs are on summer break now. Watch for details about the start-up of choir rehearsals in September! In the meantime, if you'd like to volunteer to provide music for one of our services over the summer, be in touch with minister of worship and music/deacon Phil Holzman!
Summer Children's Musical
It will soon be time to begin rehearsals for our 2019 musical – "What's Up Zak?". This musical is based on the story of Jesus' encounter with Zaccheus in the Gospels. Rehearsals will be held for four weeks beginning Tuesday and Wednesday, July 30 and 31, at 7:00 p.m. Performances will be August 23 and 25, also at 7:00 p.m. each night.
Our musical is open to kids in elementary and middle school from the church and the community. Come to our first rehearsal and get the complete schedule. If you'd like more information before the first practice, contact Phil Holzman at church. Here's a picture of our flyer about the musical with all the details!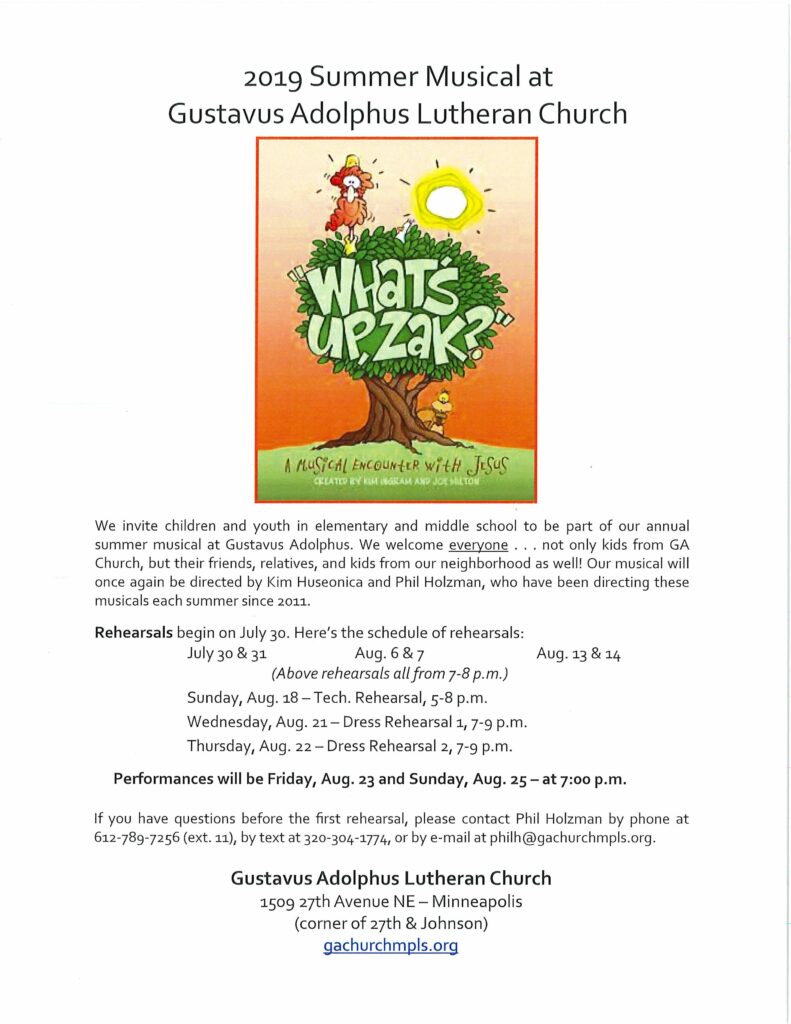 Additional Ways to Share Your Talents
Especially over the summer, we're always looking for instrumentalists and vocalists to offer music for our worship services. If you're interested in sharing your talents in worship, contact Phil Holzman.
Northeast Chorale
We are happy to have the Northeast Chorale rehearse at our church. The Chorale is a community choir that formed in 2015 and provides concerts in the spring and fall each year. In addition, they join with the Gustavus Adolphus Choir at Christmas for A Festival of Nine Lessons and Carols. You can learn more about the Northeast Chorale by going to their website at https://www.northeastchorale.org/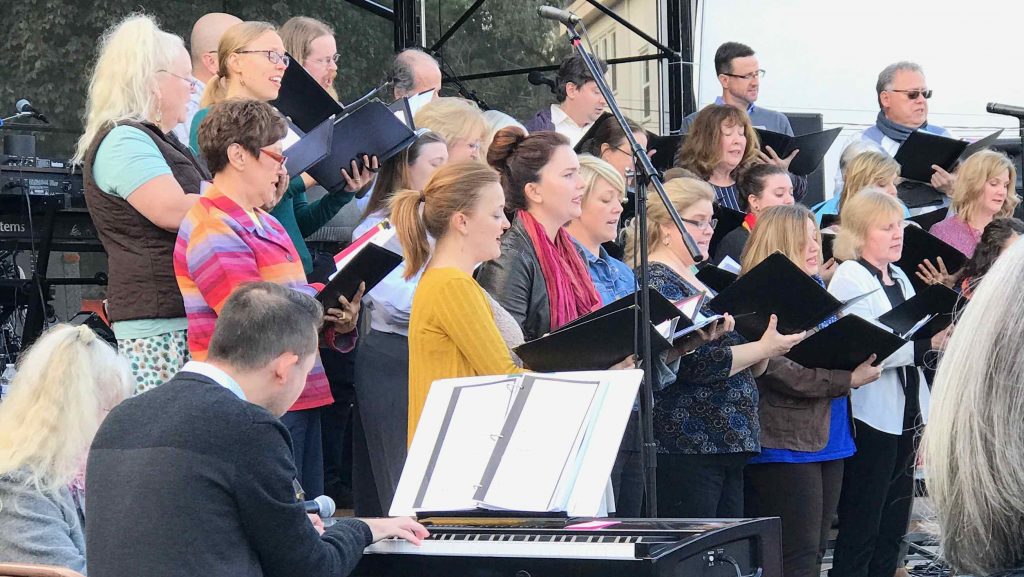 For more information about our music ministries, contact Phil Holzman at philh@gachurchmpls.org